High School Prom & Homecoming DJ
Are you searching for a bilingual high school DJ in Minnesota who understands your music tastes, listens to your needs, and keeps students dancing all night? As a professional DJ, Musical Genius Productions delivers a premier high school DJ service for proms, homecomings, formals, Halloween, and Valentine's Day dances from Minneapolis-St. Paul to Mankato-St. Peter. In addition, we understand how rowdy teens get and that you have a zero-explicit tolerance. We take high school entertainment to the next level to make your day perfect! 
Omar Blanco, known as DJ Blanco, has the enthusiasm to provide only the finest high school DJ service. With our careful design and planning, Musical Genius Productions ensure that every school dance succeeds. So rest assured that your prom or homecoming will run smoothly, and your students will leave with heartfelt memories! Look no further for Minnesota's best high school DJ!
our high school dj difference
Teens Enjoy Us and You Won't Think Twice About Us!
We aim to give Minnesota school dances a concert experience while keeping administrators and parents happy. We understand school policies, such as keeping students safe and playing school-appropriate music. Musical Genius Productions gives you peace of mind that your school dance is "school appropriate." We're committed to professionalism, so teens enjoy us, and you don't think twice about us!
Before booking Musical Genius Productions for your high school dance, DJ Blanco gets to know you and your school. We're also open to sharing our past prom & homecoming DJ experiences. Plus, we're a Spanish-speaking DJ.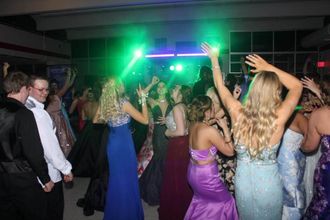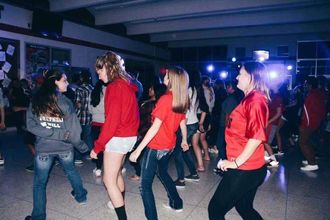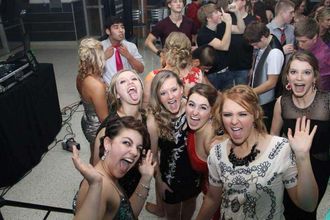 AN UNMATCHED High School DJ SERVICE
CAREFUL PLANNING & ATTENTION
DJ Blanco at Musical Genius Productions ensures your needs and students are cared for throughout the night. We meticulously pick the best songs to keep your students dancing all night. Ask us anything about school dance planning– we have tons of insight as a professional prom and homecoming DJ.
RELIABLE SERVICE
Are you stressed that another high school DJ won't show up? Rest assured that since 2009 we've attended all our events. We arrive three hours early, so we're ready when students walk through the doors!
PROFESSIONAL ATTITUDE  
A high school DJ should NEVER sit down. Because when the DJ sits down, the students do too! You'll always find us near the DJ booth mixing music. We'll also smile while on stage and look stylish!  
Appropriate Music Selection
high school dance packages
WHY WE'RE Minnesota's best high school dj